Innovative marketing and professional prowess are essential tools for letting real estate in Tel Aviv. The Maki Group is Tel Aviv's only real estate brokerage who's founding mission is to assist foreign nationals, expatriates, and new immigrants in purchasing, renting, selling, and letting real estate assets in the city. Each one of our property consultants meets the highest of standards, a product of over ten years' worth of experience in the service and real estate industries. Our clients come from all over the world, ranging from diplomats and embassy personnel to international businesspeople relocating to Israel.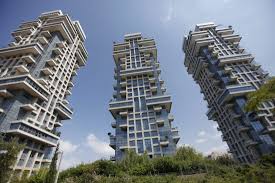 Working with the Maki Group means you will have a personal advisor offering bespoke service whose profession is finding the most qualified and discerning tenants for your property. Our advanced international network of clientele and professional contacts in over 20 countries makes it possible for us to provide you with not only the best tenants, but the right tenants for your property.
From the initial property consultation, marketing plan, and the negotiation of the lease contract, through the closing of the deal, your Maki Group property advisor will see you through to the very end. Our commitment to excellent service, confidentiality, and success ensures that your Tel Aviv real estate experience will be both a productive and beneficial one. Our personalized service includes a comprehensive market analysis, a thorough and realistic property valuation, bespoke marketing strategy, and negotiation representation.
To schedule a property consultation, contact us below or on +972 (0)76-540-6305