Tips for Purchasing Property in Israel
Purchasing Real Estate is never a simple or easy process, let alone in Israel where the laws and process are considerably different than those in North America, Europe, and elsewhere in the Western world. When buying your home or investment property, always take things step by step, in order to minimize your risk, and the ease of your transaction. When we work together, we will facilitate this process, but here are a number of things that you should consider when purchasing in Israel, with whomever you do business.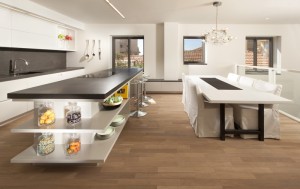 Start the process, check your finances, understand the market, qualify your needs: The first step is always the longest, but don't worry. Before you set out on finding your perfect property, ask yourself what your mission is. Will the property be primarily for an investment, living, or both? What do you hope to gain by buying property in Israel? How will you pay for it? Will you require financing? How much of it will be financed? What do you really want? Size? Character? Value for your money? A synthesis of these things? Before going out on a serious search, you must have these questions answered. If you do, your search will go much smoother from day one and you'll never be in the position of finding your dream property without being prepared.
Inquire about financing and open an Israeli bank account: Opening an Israeli bank account will reduce the fees and hassles of having to deal with international transfers, but of course this is something to be brought up with your accountant or financial advisor. Overall, we've found through our experience working with clients, that having an Israeli bank account has made things run much better both practically and financially. If you know that you will need to take a mortgage, shop around with the different banks and mortgage companies, in Israel they tend to be fairly competitive. In addition to the sales price of a property one should consider the closing costs (taxes, fees, etc); about 5-7% of the final price. 
Find and hire an attorney: Your attorney will be responsible for discovering debts, negotiating legal aspects of your contract, figuring our financial and tax issues, and serve as your overall legal advisor throughout your purchase and subsequent ownership. Attorneys fees are typically 1-2% of the purchase price of your property + VAT.
Find and hire a real estate broker: Your property agent is another valuable tool. Not only will an a broker save you time, but also have a reach much further than doing a search on your own. Choosing the right agent is not easy, and it's always best to work with someone who is licensed, knowledgeable, and experienced, so recommendations are always the best bet. Unfortunately, many Israeli brokers don't make the cut that most of us are accustomed to, which makes it even more critical to work with someone you know, trust, and most of all, rely on. Always check that your property agent has a license in Israel and is legally charged with working in the field of real estate. Typically in Israel, brokers represent both the seller and the buyer. It is the legal obligation of the broker to disclose this to you before viewing any property. Make sure that the broker you work with cooperates with other brokers, enabling them to show you all available properties on the market. To establish a relationship with an agent you will be asked to sign a document which specifies that you will pay 2% of the purchase price of any property you opt to buy + VAT.
When working together, we are more than happy to recommend and point you in the right direction in regards to attorneys, accountants, contractors, architects, and other service professionals that we know personally. We, as your representatives, are always at your service.