Historic Villa in the Heart of Tel Aviv for Sale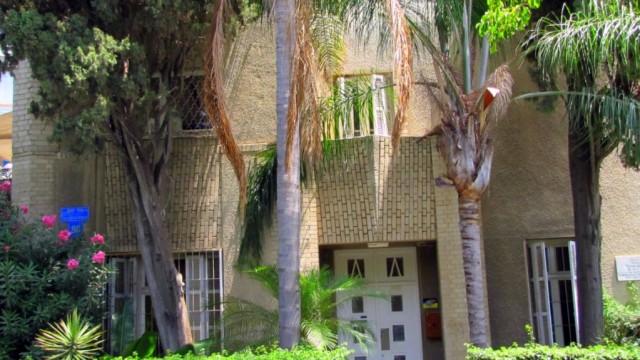 Description
Situated in the very heart of Tel Aviv's Lev Hair district, set amongst the city's famous Eclectic, International, and Bauhaus style homes and office buildings, Ravnitzky House is one of Tel Aviv's last historic pieces of real estate available on the private market. Located just steps from Rothschild Boulevard, Sheinkin Street, the Tel Aviv Stock Exchange, and the Israeli Philharmonic, this 450 square meter private home sits on a 550 square meter plot of land in the epicenter of the Tel Aviv.
Erected and designed by one of Israel's preeminent architects, Joseph Berlin, the house was completed in 1929 in the spirit of Art-Deco, albeit adjusted to the materials and climate of the Mediterranean. The home's high ceilings and mosaic tiled floors lend to the unique atmosphere within, making it a true gem in the rough. Its thriving garden includes cypress, palm, lemon, and rubber trees, a rarity in Tel Aviv.
Ravnitzky House is truly a Tel Aviv landmark, and is offered for sale to the most discerning of buyers with a desire to own a truly unique and special property in the heart of the city.
SOLD
Interested In This Property?