Despite its New Neighbors, Rothschild 1 Still Reigns as Tel Aviv's Top Building
Rothschild 1 is considered by many in Tel Aviv to be the city's most prestigious residential project. Soaring 32 stories over the Lev Hair (Downtown) and Neve Tzedek districts, this impressive project was completed in 2011 in the city's most in-demand neighborhood. Rothschild 1 is unique amongst Tel Aviv projects, in that the building consists only of 37 apartments, a far lower number than any other residential tower in the city. 
Work began in 2006 on a half acre (2 dunam) plot at the end of Tel Aviv's most recognized street, a homage to both the city's past and future. Designed by one of Israel's most renown architects, Avram Yashar, and designed by Orly Shrem, the project was completed by Habas Group, who also were responsible for the development of the YOO Towers in collaboration with designer Phillpe Starck. One of its greatest draws its prime location, right at the epicenter of Tel Aviv's exciting Lev Hair district. Home to Israel's booming financial district, historic UNESCO protected buildings, world-class restaurants and shopping, and cultural venues such as the National Philharmonic and National Theatre, Lev Hair offers residents a different pace of life than the beachside neighborhoods. But as it still is Tel Aviv, the beach is not but a 10 minute walk away.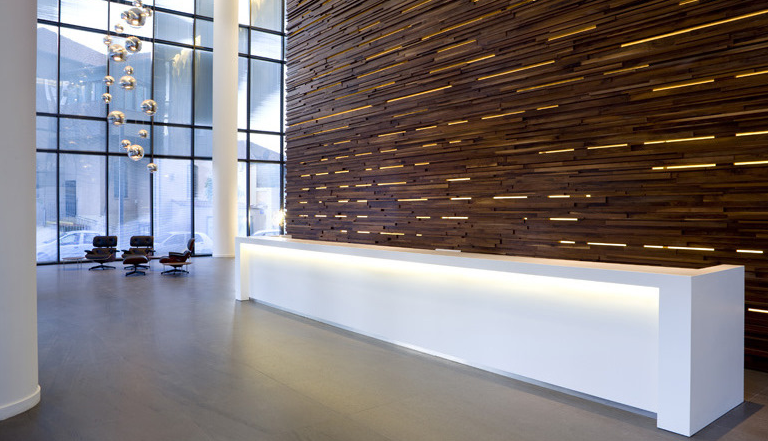 Rothschild 1 features a number of amenities that are a common in Tel Aviv towers, such as a concierge desk, 24/7 doorman, outdoor pool with views to the Mediterranean, his and hers spas, a fitness center with full-time personal trainer, and an opulent lobby with furniture by Charles & Ray Eames. The average unit in the building is an impressive 300 square meters, with the smallest unit consisting of 100 square meters, and a great number of others being entire floors, or more. Always in demand by both foreign and domestic buyers, there are also a select number of rental units in the building, with monthly rents ranging from 15,000 – 40,000 USD. The resale market has been quite active over the past few months, with a total of 6 transactions closed, including a 100 square meter flat for 9M NIS, a 160 square meter flat for 15M NIS, and a 700 square meter apartment for 45M NIS. According to public data, the average price per square meter in Rothschild 1 is 84,000 NIS per square meter, with some units being sold as finished homes, while others were sold in shell condition.
Rothschild 1 is not alone in the neighborhood. Within a 5 minute walk of the building buyers will find the Rothschild 30 tower, the Rova Lev Hair complex, and the Neve Tzedek tower. Richard Meier's "Meier on Rothschild", the White City complex, and the Rothschild 17 tower will soon join the club as well when they are completed over the next three years. What does this mean for Rothschild 1's owners? Will Tel Aviv's most in-demand luxury tower continue to see gains in value and demand? Or will newer projects take its place and find itself in the same position as older Tel Aviv high-rise buildings? Only time will tell, but 4 years after it's completion, despite all the new construction that's taken off and been completed around the city, Rothschild 1 still reigns supreme.