Tel Aviv's Top Burgers | Tel Aviv Restaurants
A few years ago there were only a handful of places in Tel Aviv where one could score a truly great hamburger, with meat lovers flooding the sidewalks of time enshrined city institutions such as the Brasserie and Agadir. They still serve up terrific fare, but are now joined on the scene by some new (and not so-new) comers. Here are some of our favorites!
HaVitrina – Our Pick
Opened a little over two years ago by a group of ex-LA folk, HaVitrina is primarily known for their artisanal sausages and famous 50/50 fries (potato, sweet potato, and lemon zest). They also serve, however, our favorite burger in Tel Aviv. The patty is made up of a number of different cuts and is infused with both Roquefort and Emmental (Swiss) and topped off with an interesting Worchester-Aioli mix. It may not sound like much, but we promise that you will be a believer after one bite. Best burger in Tel Aviv!
Ibn Gabirol 54 – City Center
Meat Bar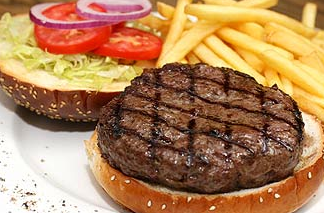 Meat Bar is one of Tel Aviv's most beloved steak restaurants, and not typically a place one thinks about when craving a burger. The finished product they serve is a beautifully presented, no-thrills type of burger. No fancy sauces, no plethora of cheeses to choose from, just a high quality top grade beef patty with veggies and perfectly crisped fries.
Sderot Chen 52 – City Center
Wolfnight's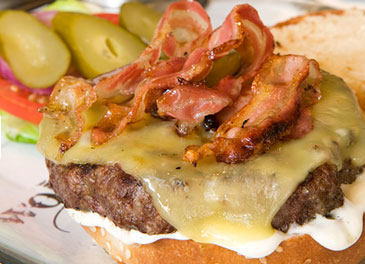 Tasty burger delivery spot with convenient locations throughout Tel Aviv. In addition to your typical cheeseburger and fries, they also offer a number of gourmet toppings and sauces, all presented beautifully, whether in the restaurant or at home. Not the best, but never a let down!
Locations in Lev Hair, the Old North, and the City Center- 03-517-7155