The Old North & Basel Square
Treelined, clean, quiet, and filled with a European influence, The Old North has long enjoyed the status of Tel Aviv's most prestigious neighborhood.
The Old North's borders lie from the Mediterranean to the West, Ibn Gavirol St to the East, Park HaYarkon to the North, and Arlozorov Street to the South. Known less from its architecture, which is quite boring, and more for it's shops, restaurants, cafes, and beaches, the Old North contains notable Tel Aviv landmarks such as Basel Square, the Tel Aviv Port, Yirmiyahu Street, Nordau Boulevard and Metzizim Beach. Tel Avivians and Israelis alike come from all over to shop in the neighborhood's designer boutiques centered around North Dizengoff Street and Basel Square, making the cafes and restaurants ideal spots for a leisurely day of excellent coffee and people watching. Known in Hebrew as HaTsafon haYasahan, the neighborhood used to be the northern end of the city according to the original master plan , until the 1960's when Tel Aviv began to expand northward and eastward.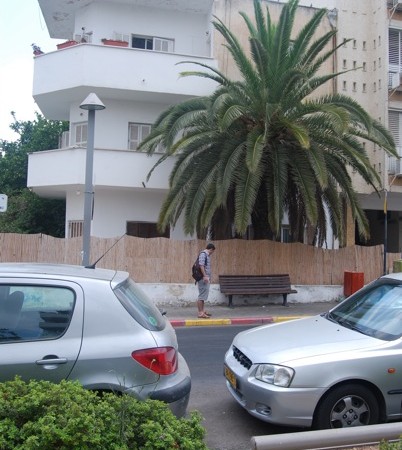 Due to its proximity to both the beach and park, real estate prices in the Old North are amongst the highest in Israel, in regards to both purchase and rent. Parking in the neighborhood is quite scarce, as are balconies and elevators, driving prices of properties that have all three to the highest levels in Tel Aviv.
Landmarks: Hilton Beach, the Tel Aviv Port
Featured Restaurants: Shilah, Mul Yam, Jeremiah, David veYosef
Featured Shops: Sketch, Story
Featured Nightlife: 223, Rosa Parks, Eliezer