Neve Tzedek – Tel Aviv's First Neighborhood
Neve Tzedek is not only Tel Aviv's first neighborhood (preceding the actual founding of the city itself), but is also one of modern Tel Aviv's most popular and in demand place to live, shop, entertain, and eat. 
The neighborhood's borders lie from Yitzhak Elhanan Street to the North, Herzl Street to the East, HaMered Street to the West, and Derekh Jaffa to the South. Founded in 1887, 22 years prior to the founding of Tel Aviv, Neve Tzedek has the feel of small town or village, which gives it much of the charm that drives people in swarms to it's picturesque streets everyday. Centered around Shabazi Street, the neighborhood is home to the Suzanne Dellal Center for Dance (home to the world famous Batsheva Dance Troupe), the Gutman Art Museum, the Tahana pedestrian mall, countless cafes, boutiques, and restaurants. Neve Tzedek's architecture is unique in Tel Aviv, filled with not only low-rise apartment buildings, but private villas as well, a rare site in the rest of the city.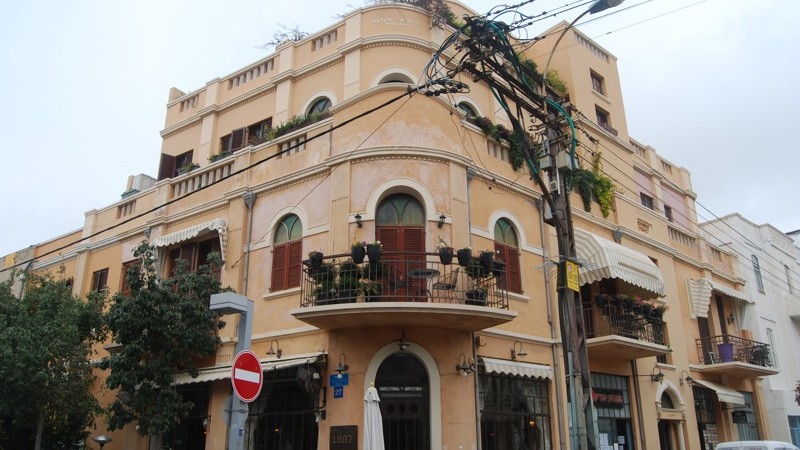 Don't be mistaken however, new developments are making their way into the neighborhood, with one high-rise already completed, and two others on their way in the coming 2 years.  Its close proximity to Lev Hair and the beach make it a popular place to live for many, though the prices have risen quite a lot over the past decade, making it Tel Aviv's most expensive neighborhood in regard to price per square meter.
Landmarks: Suzanne Dellal Center, Collège Français Marc Chagall, HaTahana
Featured Restaurants: NG, Dallal, Nana Bar
Featured Shops: Sipur Pashut, Hafatzim
Featured Nightlife: Jajo Wine Bar, Vicky Cristina
Properties for Sale & Rent in Neve Tzedek