Kerem HaTeimanim & Nahalat Binyamin
Kerem HaTeimanim and Nahalat Binyamin are  unique and exciting neighborhoods of Tel Aviv, offering fantastic nightlife, cultural activities, and housing options.
Bound by Allenby Street to the East and North, the Mediterranean to the West, and Derekh Jaffa to the South, Kerem HaTeimanim is the historic home to the Yemenite community of Tel Aviv, though over the past few years it has become a hub of young people from all over the world. Surrounding the Carmel Market and Nahalat Binyamin, the neighborhood enjoys close proximity to the City Center, the beach, Lev Hair, and Neve Tzedek, making it an attractive place for all demographics to live. Some of Tel Aviv's finest nightspots can be found in the small alleyways of the neighborhood as well. The Carmel Market (Shuk haCarmel)  is Tel Aviv's largest open air market and is adjacent to Nahalat Binyamin, a pedestrian only thoroughfare featuring restaurants, shops, and most importantly, the artist's market on Tuesdays and Fridays.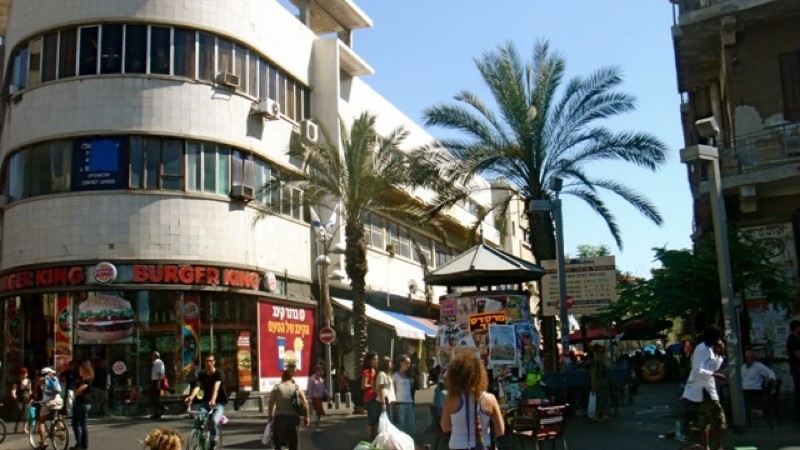 Landmarks: Nahalat Binyamin, the Carmel Market, David Intercontinental Hotel
Featured Restaurants: Mizlala, Herbert Samuel, HaBasta
Featured Nightlife: HaMinzar, Nanuchka, HaShesek, Clara
Properties for Sale & Rent in Kerem HaTeimanim & Nahalat Binyamin